At Rush Green Primary School we understand the importance of healthy eating and the pupils' education. We are dedicated to providing an environment that promotes healthy eating and enables pupils to make informed choices about the food they eat.

Please click here to view a copy of our new food policy.

For further information about schools please visit www.healthyschools.london.gov.uk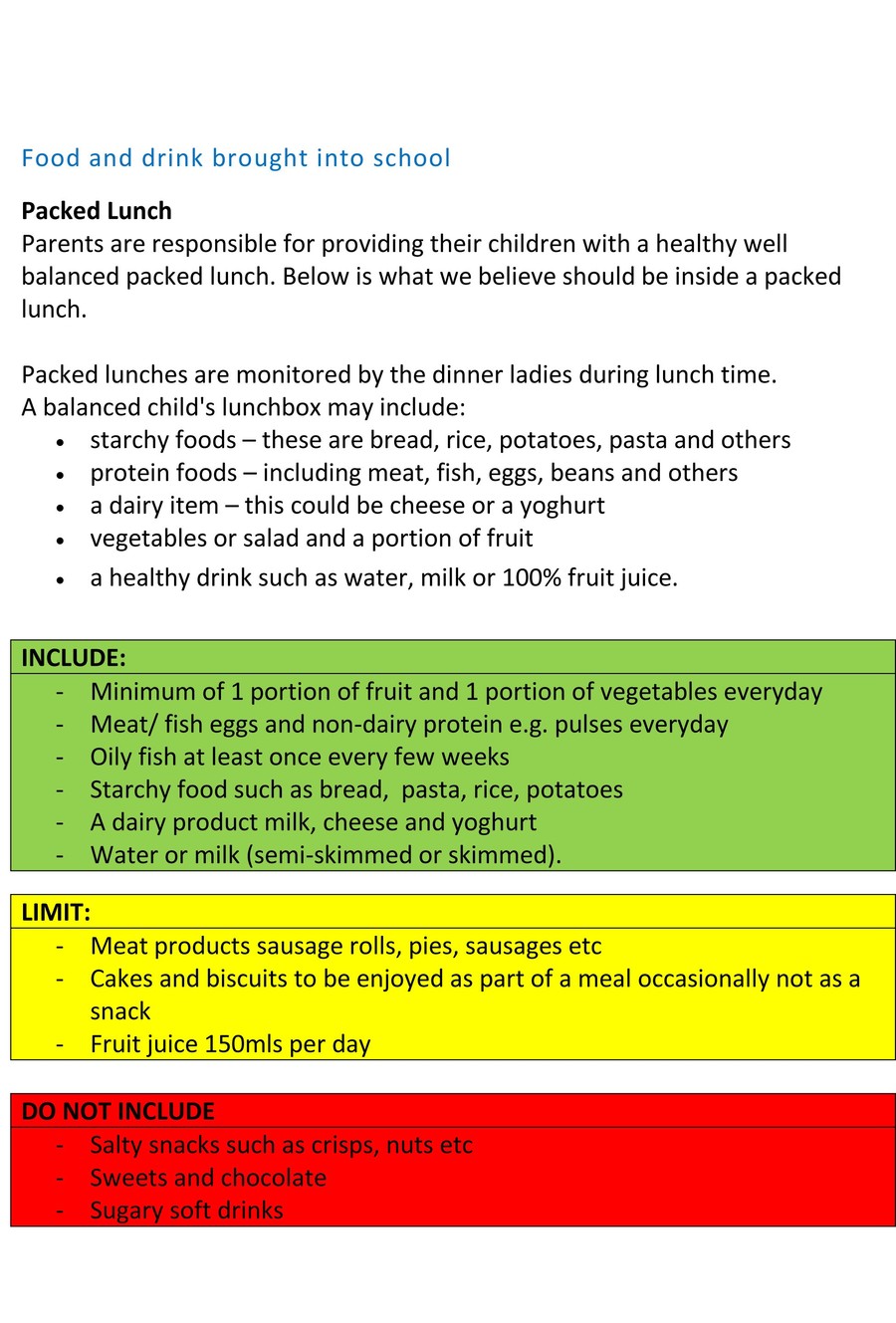 Healthier alternatives that you could include


· Fruit: Chunks of melon, strawberries, grapes, or whatever you have to hand.
· Dried fruit – how about just a few pieces of mango, banana or pineapple?
Don't forget, a small handful is about the right amount of dried fruit for children.
· Fruit yoghurt
· A handful of dry, reduced sugar cereal with a few raisins or sultanas.
· Pitta and dips such as salsa or hummus
· Rice cakes with cream cheese and cucumber
· Celery sticks filled with cream cheese
· Corncakes, crackers e.g. mini-cheddars, hot cross buns, pancakes or oatcakes
· Veg sticks - carrot, celery, baby sweetcorn, peppers and radishes with a
hummus dip
· Sliced apple and a soft cheese to dip
· Dried fruit snacks e.g. 'Organics Goodies' packets of fruit


Thank you for your continued support in helping our children and their future health and vitality by following this policy.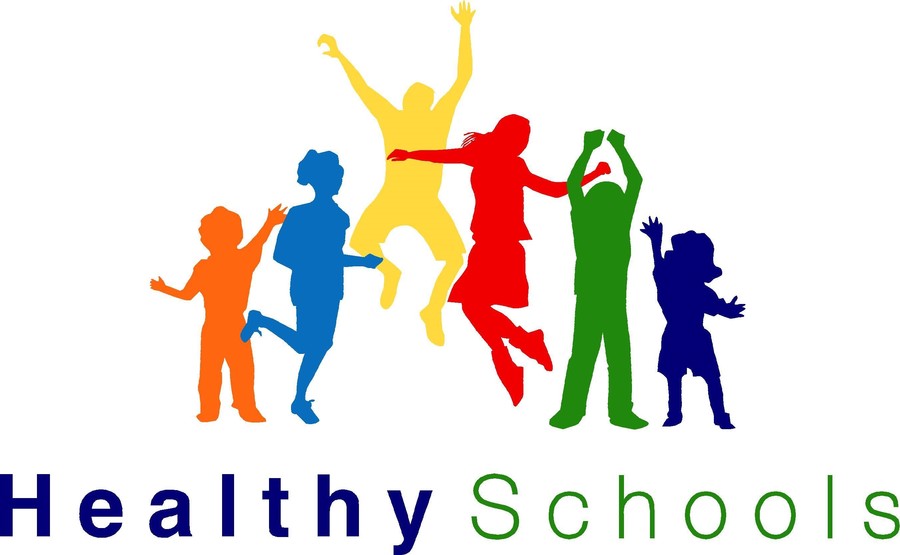 What the pupils of Rush Green Primary School have to say about our food policy
"I think the food policy is a really good idea because your brain will work much better than if you eat unhealthy food like crisps, sweets and cereal bars because you can't really concentrate during the day. It makes it fair if all of the school has the same snack (fruit and veg) and also still water."
"I think it is a great policy because then the school would be healthy and it would be fair for all year groups. It will be great because nobody will eat any sugar. In addition to this, everyone will get enough energy."
"You shouldn't eat too much sugar, you should eat good food so you can be strong."
"I think it's fair and it will make Rush Green healthier."
What the parents of Rush Green Primary School have to say about our food policy
"I always try to encourage my children to make healthy informed choices about what they eat, (although they don't always listen!), and can see from the new school policy that Rush Green is taking a proactive approach in educating our children in healthy eating."
"I think the policy is good and clear."
What the governors of Rush Green Primary School have to say about our food policy
"The policy looks very clear to me, great work."