The Grid Method
The grid method of multiplication involves partitioning the numbers we are multiplying onto a grid. This method is particularly useful as it allows the children to see exactly how the calculation is broken down and can help develop the children's understanding. This will help the children later when learning the more traditional column method for long division.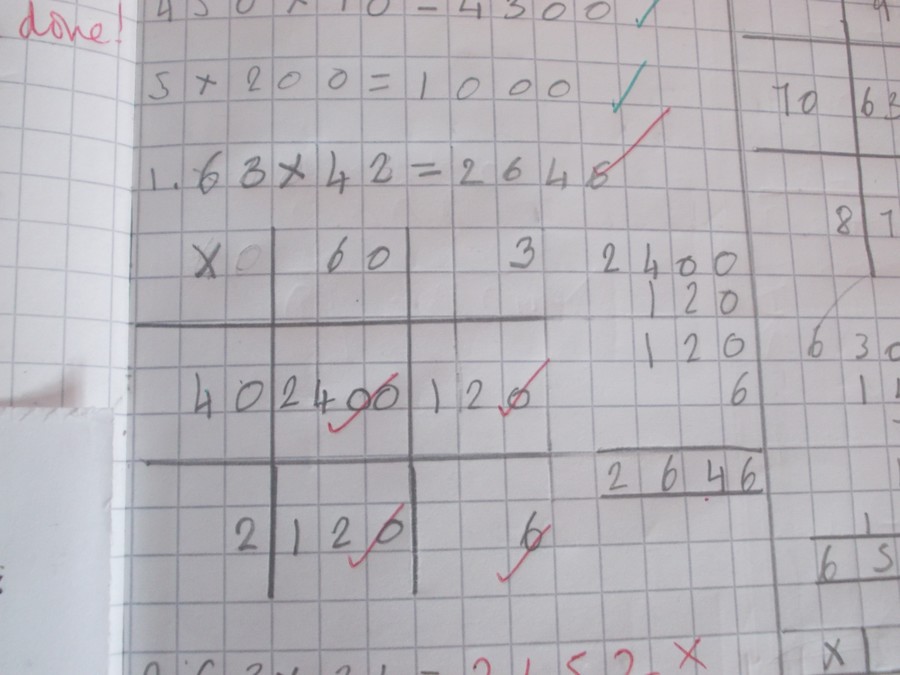 In the video to the right, Max, a year 3 pupil, demonstrates how he uses the grid method to multiply HTU x U.
In this example, the pupil was asked to multiply 63 x 42. First, she partitioned this into tens and units: 60 + 3 and 40 + 2, setting them out in the grid. The next step was to multiply these together so that every box in the grid was filled, e.g. 60 x 40, 60 x 3, 2 x 60 and 2 x 3. When this had been completed, she then added all of the answers up using the written method of addition next to the grid, to give the answer 2646.