Partitioning
Partitioning is when we break up a number into smaller, more manageable pieces to help answer a calculation. In the beginning, children are introduced to partitioning through place value, so adding the units together and the tens together. This concept is first introduced in Year 1. It is essential that children can manage this before they are first introduced to more formal written methods of calculation. Have a look at the examples below to see the order in which the children learn to partition in our school.
Here, some year 2 children have used a very basic method of partitioning to add together two 2-digit numbers. They have neatly drawn out pictorial representations of the tens and units and then counted in tens and units to add them together.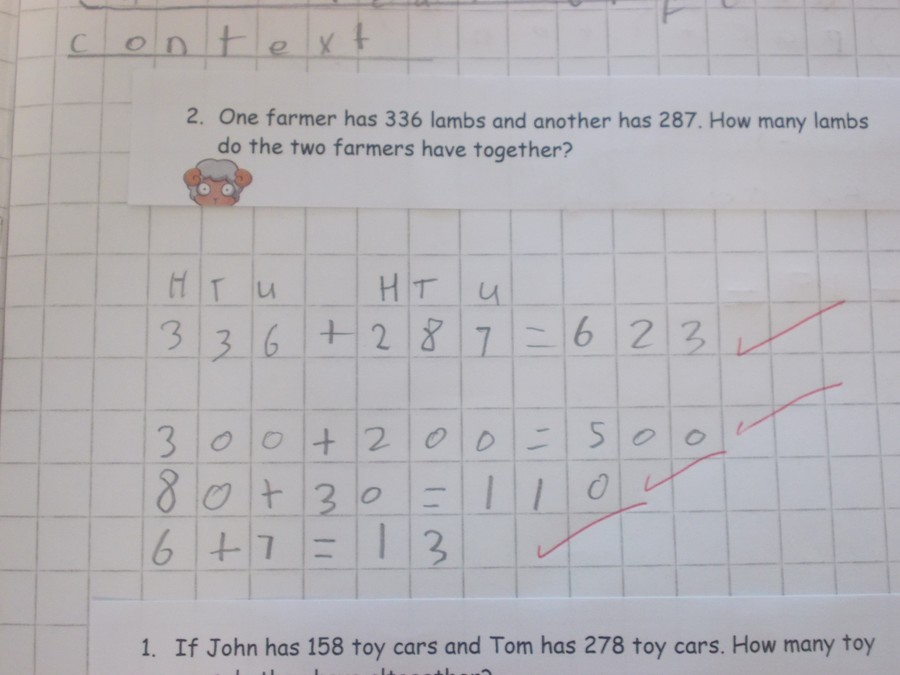 By the very beginning of Year 3, we expect the children to be able to use partitioning to add together 3-digit numbers. In this example, the child has correctly identified that he needs to add together the numbers in the word problem. He has then partitioned the numbers into hundreds, tens and units. He has added these together accurately (300 + 200 = 500, 80 + 30 = 110 and 6 + 7 = 13) before reassembling the sum and adding them back together to give his final answer of 623.