Count On Us Challenge - London Trip
On May 1st, 2015, three of our pupils represented the school by taking part in the 'Count On Us' maths challenge in London's City Hall. Read on to see what we did...
After leaving school, we headed into London on the DLR. We spent the entire journey practising the 24 game to get our brains warmed up.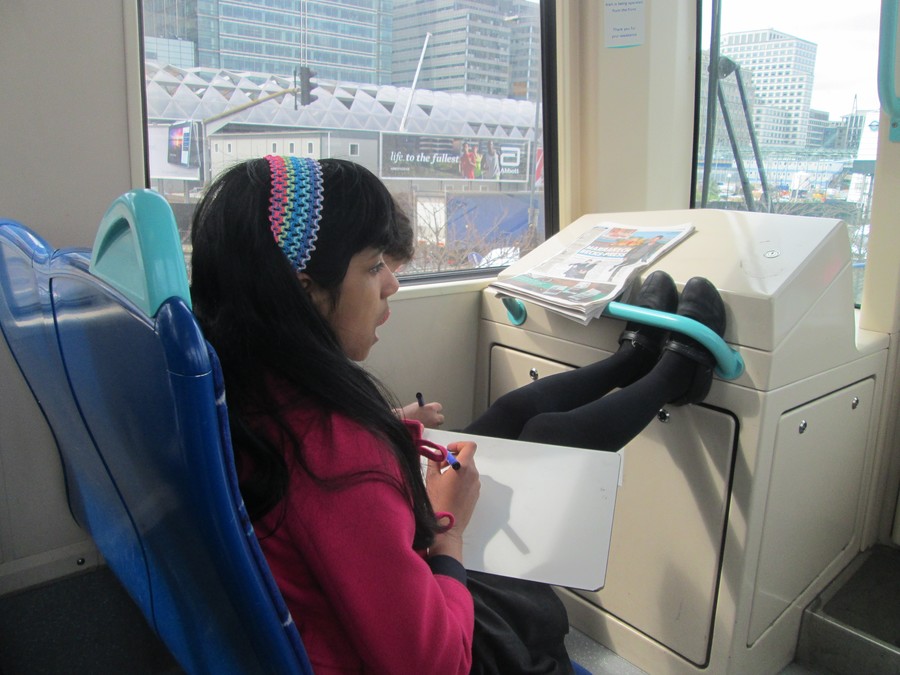 After having our picnics, we had a short walk along the river bank where we found yet another celebrity.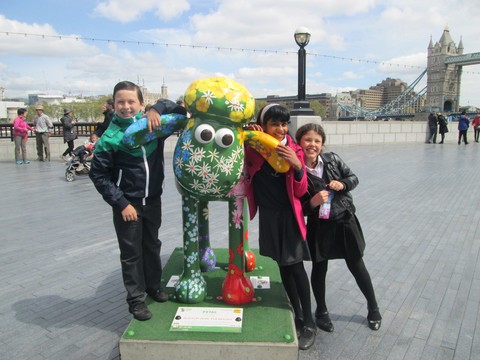 The challenge consisted of 5 rounds. First of all, we had to use pentominoes to create rectangles of different dimensions. We did very well in this round and scored plenty of points, as well as receiving praise for how well the children worked together as a team. Next, we worked together again to recreate pictures using tangram pieces. Again, we did well in this round by working together and talking through our strategies.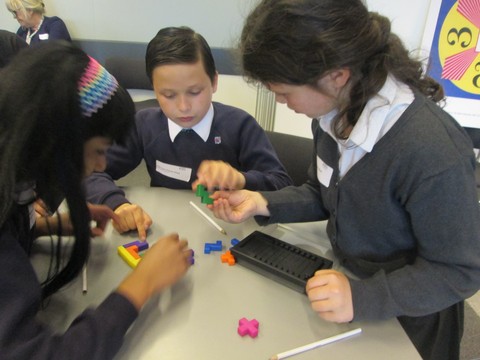 When we arrived in London, we walked past the Tower of London and walked over Tower Bridge, where we said hello to another visitor to London.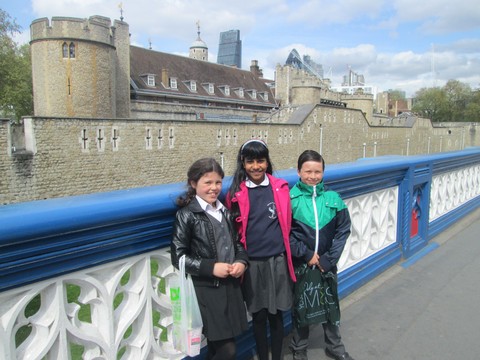 Once we arrived, we went through airport style security checks, which made us feel very important. We saw a huge map of London on the floor and had a look at a collection of bronze, silver and gold medals from the 2012 Olympics, along with the torches used to light the Olympic flame. Then it was time for the challenge to start.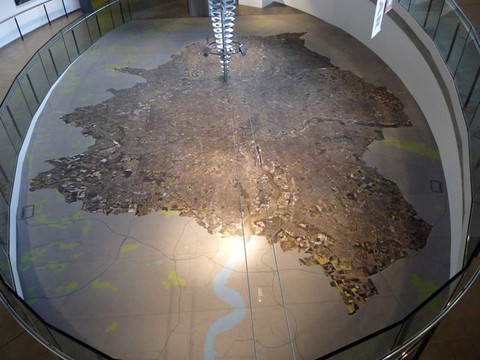 Next came the round we had been looking forward to the most - the 24 game. All 3 members of the team did well and managed to take quite a few points, despite being up against some very tough competition.
Finally came the the cryptology round. The teams were asked to use a Caesar cipher and a 'letter-frequency cipher' to find their way around London. This was probably our strongest round, again down to the way the children used teamwork to delegate the tasks amongst themselves.
The team did very well, but weren't quite fast enough in the 24 game to book a place in the final. However, we all thoroughly enjoyed our trip out and are looking forward to introducing similar activities back in school. As a reward, the Mayor's office provided goody bags which were (of course) one of the highlights of the day!