Written Methods of Multiplication
The grid method of multiplication involves partitioning the numbers we are multiplying onto a grid. This method is particularly useful as it allows the children to see exactly how the calculation is broken down and can help develop the children's understanding. This will help the children later when learning the more traditional column method for long division. Blow is an example of the grid method being used by one of our pupils.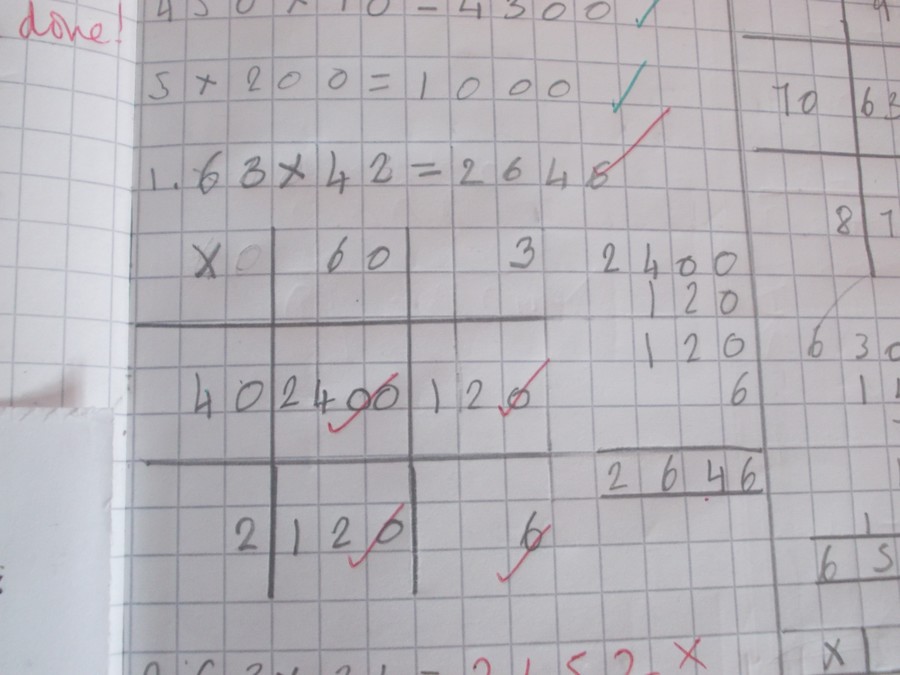 In the video to the below, Max, a year 3 pupil, demonstrates how he uses the grid method to multiply HTU x U.